CMC Markets is one of our favourite brokers to review. The reason we like to review this CFD and Forex broker is because we have been trading with them since 2002.
CMC Markets have a long-standing history in Australia, opening their doors as Deal for Free and generating quite a stir among the broking fraternity.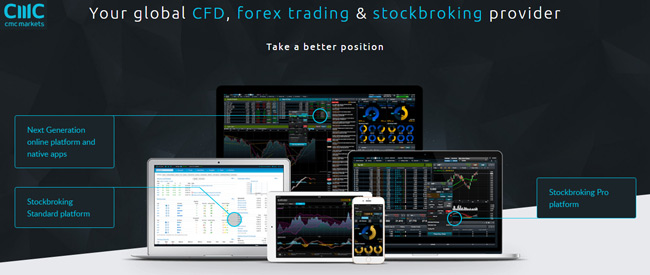 They took a massive chunk of the market back then and had many brokers question their livelihood as a full service, 1% per side broker.
The CMC Markets Broker review below has been updated for 2018 and should provide plenty of information to see if CMC Markets has what you need from a CFD/Forex broker.
CMC Markets broker review – The important stuff
You get access to 10,103 trading products
They spent $100 million developing their state-of-the-art Next Generation platform
25-year history with CFDs & Forex, offering stockbroking as well
Automated execution with NO dealing intervention
Best Trading Platforms on offer by CMC Markets
CMC Markets have focused on building their proprietary Next Generation trading platform. Originally, they have software known as 'MarketMaker', but for obvious reasons, it just didn't have a ring to it 😉
The NextGen Trading platform is very fast, user-friendly and you can get up and running very quickly.
Let's review their trading software in more detail below.
CMC Markets Next Generation Trading Platform Australia
CMC spared no expense in developing what they would refer to as the best trading software in Australia for CFD and Forex traders.
$100 million is what they have been estimated to have spent building it. And to be honest, it shows.
CMC Markets' core trading platform is a web-based application that looks very modern. It is extremely flexible and can cater to the needs of the beginner and advanced traders alike.
Their feature-rich platform would take quite a lot of time to review in full, so here is a bullet point list of features we gathered at the start of 2018.
80 technical indicators
Trade directly from the charts
Access to a price projection tool
You can view a beautiful client sentiment image of all products
Design your platform with unlimited layout options
Pattern recognition software built in for chart pattern traders
Screen your stocks by running a top 200 ASX report
Reuters news built into the platform
Chat with other traders via their platform forum
Full range of order types available including 1-click trading, price ladder, boundary orders and guaranteed stops
CMC Markets's trading platform is available on all devices
CMC Markets provides access to their core trading platform via iPhone, Android mobile, iPad, Android Tablet and Windows Tablet.
No matter your device, CMC Markets have you covered.
Other trading platforms on offer from CMC Markets
As mentioned in the review above, CMC Markets have focused exclusively on their NextGen trading platform.
They do not offer MetaTrader 4 or cTrader or any other platform.
Back in the day, they did have IRESS available for Australian based share CFD traders who wanted it. This was only available through special request, and it was never marketed on their website.
If you are just starting out or have been trading CFDs and Forex for years, you really should test the demo or live trading account with CMC Markets. You may just be pleasantly surprised.
CMC Markets commissions, margins and leverage
CMC Markets keep their commission, margins and leverage levels simple.
In a nutshell, when it comes to non-share CFD instruments, you pay a spread. For all share CFDs (like share CFDs on the Australian market) you pay a commission.
Share CFDs with CMC Markets
CMC make your life so much easier within their platform on share CFDs. You click on the instrument you want to trade, such as BHP, Telstra, RIO or Commonwealth Bank and it will show you all the key details you need to know about the instrument.
When running this review in January 2018, CMC had 378 shares available on the Australia market.
The breakdown of commissions is in the table below for Share CFDs.
The number of shares available in each country as of January 2018: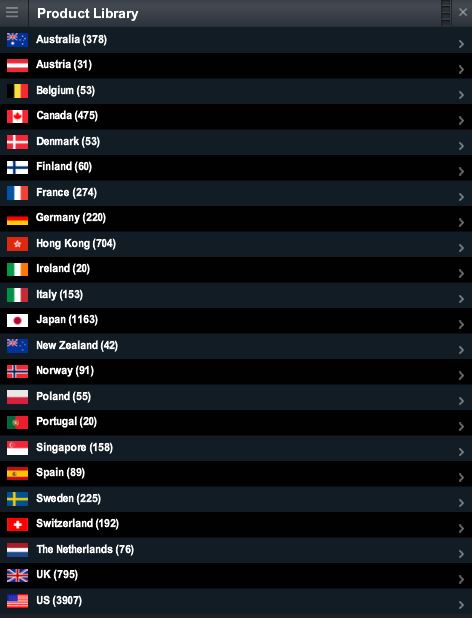 One thing we like about IG Markets compared to CMC Markets is the ability to get the full list of share CFDs in each country in a CSV or Excel sheet. IG provides this list whereas CMC Markets do not.
This means you have to manually enter the stocks into programs like Metastock, AmiBroker or TradeStation to run your scans.
We've called the support desk, and they do not supply it. We manually enter them into Metastock 1 by 1. And yes, it is a painstaking process.
Forex CFDs with CMC Markets 
First of all, Wow. CMC quote 339 currency pairs. Their Forex trading list is extremely extensive.
What FX pairs do you want to trade? I can't imagine CMC Markets not having the currency pair you want to trade.
Most MT4 brokers have around 60-80 currency pairs. In fact, most MetaTrader 4 brokers have no more than 90 products to trade in total.
CMC have hundreds of currency pairs.
The main difference with CMC vs Pepperstone or IC Markets or AxiTrader is that CMC does not have a Pro ECN style account with zero pip spreads.
But they do have a frequent trader program and a robust rebate program for high-frequency traders.
Index CFDs with CMC Markets
There is a lot to like about CMC's Index trading offers. You can trade both the cash and the futures products.
In all, you have 106 indices to trade from the world's global markets.
The difference between the cash and forwards is you pay overnight financing on the cash products compared to a Roll-Over spread on the forwards.
You will find the spread is a bit higher on the forward index products, so keep that in mind when reviewing indices as an option in 2018.
Commodity CFDs with CMC Markets
The flexibility with the suite of trading products available at CMC Markets is what is so attractive.
CMC Markets provides 123 commodities to trade including all your favourites like Gold, Silver, Crude Oil and Copper.
Like their indices, you have the option to trade both the cash and forward contracts. The choice is yours.
Leverage available with CMC Markets
Leverage levels in 2018 continue to head lower around the globe.
Forex traders in Japan cannot trade at greater than 25 to 1 leverage.
Cyprus mandated the default leverage at 1:50 for new FX and CFD traders.
CMC Markets have a maximum leverage on the account set at 500 to 1 on the Forex pairs. But the majority of their margins are 200 to 1.
Leverage on share CFDs can be as high as 100 to 1 depending on which share CFDs in which countries you are trading. But margins do start at 1% on share CFDs.
Trading at more than 200 to 1 leverage may seem like a good idea for those who like to gamble their account, but it truly isn't necessary. Why gamble with your hard earned money. There is no need for it.
CMC Markets provides guaranteed stops, providing an element of protection to the downside. There is an extra cost for this, but well worth it during volatile times.
Range of markets with CMC Markets Australia
CMC Markets Markets offer the full suite of the more conventional markets including:
Forex
Indices
Share CFDs
Commodities
Treasuries
In addition to the mainstream markets, CMC Markets provides access to the following markets
Binaries
Countdowns
Stockbroking on the ASX
No matter your preference, if it is a financial instrument, then you will likely find an option to trade it with CMC Markets.
What types of trading accounts do CMC Markets have?
With access to over 10,000 trading instruments globally, let's take a look at the account types CMC Markets provide.
CMC Markets allow you to start with a demo trading account to access either CFDs or Forex.
When opening a live CFD or Forex account with CMC Markets, you can open the following accounts:
Individual account
Corporate and trust accounts
Self-Managed Superfund accounts
Joint accounts
Reputation, security and awards won by CMC Markets
If you are looking for a reliable broking company to handle your CFD and Forex trades, then CMC Markets has the reputation and history to care for your needs.
Peter Cruddas started the company in 1989, and the company has indeed gone from strength to strength, even listing on the London Stock Exchange in 2016.
Reviewing the awards CMC Markets has won
CMC Markets have won an incredible amount of awards in each of the areas they have an office.
Since 2013, we counted over 90 awards won.
Here in Australia, some of their most recent awards include:
Awarded 'Best Platform Features' and 'Best Research Tools', Investment Trends 2015 Australia CFD Report;
'Best Online Trading Platform', Shares Awards 2014
Who are the CMC Markets analysts?
When reviewing the list of analysts CMC Markets have on their staff, it is hard not to be impressed.
Here is a list of the analysts from around the globe starting with Australia:
Michael McCarthy – Sydney
Ric Spooner – Sydney
Tina Teng – New Zealand
Michael Hewson – London
Jochen Stanzl – Germany
Nicolas Cheron – France
Colin Cieszynski – Canada
Margaret Yang Yan – Singapore
Our favourite CFD & Forex analysts (no disrespect to the international contingent) are Michael McCarthy and Ric Spooner.
You will be hard-pressed to find two more qualified analysts who are at the top of their game.
Michael is so passionate about the markets it is infectious. Michael just oozes excitement and knowledge on any market in the world.
Ric Spooner is the technical man with an incredible depth of experience in analysing the markets.
Do yourself a favour and tune into what both of them have to say. Both of them appear on Sky Business, CNBC, Bloomberg, ABC and BBC on a regular basis.
What about Trading education at CMC Markets
It would be hard not to be biased about the education available to CMC Markets. I had the chance to spearhead their original 'Traders Academy', taking the CFD education all around Australia.
Along with David Land, we took the CMC Markets education to all the major cities in Australia, running a 3-day boot camp. Fun times.
Nowadays, the education on CFDs and Forex at CMC is extensive, including:
Trading Webinars
Market analysis webinars
Technical analysis webinars
Articles, guides, whitepapers and eBooks
A basic CFD & Forex education program
Guest speakers from around the world like Dr Marc Faber (Dr Doom and Boom)
Do CMC Markets have any account opening bonuses or special promotions?
When making a review of the account opening bonuses available at CMC Markets Australia in 2018, we noticed their refer a friend promotion.
CMC Markets's refer a friend was a little more generous than some of the other CFD brokers, providing a $250 bonus to both you and your trading buddy.
Of course, there are terms and conditions and these can change at any time in 2018, so be mindful of that.
What are the top 3 features of CMC Markets as a Broker?
1. The CMC NextGen trading platform has a crazy number of features
You get access to more products, more opportunities and all the information you need is at your fingertips.
One of the big advantages not mentioned in the review above was the record keeping options. When it comes time to enter your trades for tax purposes, CMC's Excel reporting is so easy.
Unlike many IRESS brokers, which are just terrible to reconcile, CMC has everything covered and makes your life easy.
2. Cash rebates for high-volume traders
If you are a high-volume trader, making the switch to CMC Markets could pay off nicely.
CMC offers a robust rebate program, allowing you to get some cash back at the end of each month. This money is always better off in your pocket, right?
3. Their team of analysts are first class
We like the quality of the analysts at CMC. There is no doubt that both CMC and IG have the best CFD and Forex analysts in Australia as of 2018.
What I like about Michael McCarthy, is he often works with the quant guys and builds simple trading systems. Not only does he build them, but he also trades them live on a daily basis for a month so you can see the live results.
We've traded Michael's systems before and managed to do ok from one of them. You can't hit a winner all the time, but the key point is you get solid ideas you can then modify and test yourself.
Conclusion
CMC Markets are one of the best CFD & Forex brokers in the world and equally so here in Australia.
They are dedicated to providing a wide range of trading products, low commissions, fast executions and a solid rebate program.
We've covered a lot in this CMC Markets Australia Broker review and so now is the time to move forward and open a demo or live trading account.
Jump onboard, test their platform, open it up on your mobile devices, check out their spreads and place a few trades. You may find out you like them.
While there are a range of CFD Brokers and Forex Brokers around, the best way to see if a broker is right for you is to download their free demo.
Disclaimer: Trading Contracts for Difference carry risk where you can lose more than what you start with. View our full disclaimer here. We may earn affiliate commissions when you click on links on this site.