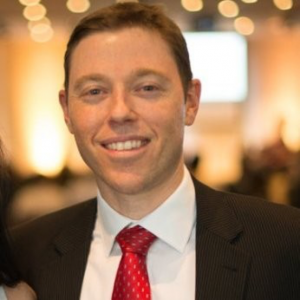 Ashley Jessen
Ashley Jessen has been honing his knowledge and insights in stocks, options, forex and commodities since 2000 – the year the infamous Nasdaq stock crash sent shockwaves around the world. A kind of baptism by fire, he believes that the crisis helped make him a stronger, more disciplined and more agile trader.
Jessen has shared these insights with thousands of traders in his additional role as a trading educator, imparting the arts and disciplines of efficient, safe trading techniques via hundreds of seminars at trade shows, money expos, ATAA meetings and premier education companies. He has also conducted more than 300 one-to-one coaching sessions for traders to help them square their trading strategies with their goals.
Since 2000, Jessen has published CFDs Made Simple, bringing his insights and learning to a larger audience. He also contributed a chapter on Advanced Risk Management to Volume Two of The Wiley Trading Guide. He has travelled Australia, giving lecture tours to ordinary people on how to optimise their trading strategies.
He and his colleagues at Profile Booster specialise in inbound marketing strategies within the financial services industry, helping professionals to generate leads, enhance their authority, boost conversion rates, and build their brands while retaining their clients.
A voracious reader, Jessen sees learning as an endless process and credits much of his success as a trader to the outstanding mentoring that he received from Max Lewis (founder of the STANZ), Mike Sloan and Daniel Kertcher.
Luke Andresen
Born in Sweden to American-Swedish parents, Luke grew up in the United States and took a bachelor's degree in journalism and history at Boston University. He has been a fund manager focusing on foreign currency money funds and has worked as the Principal at a mutual fund marketing consultancy and research company. At age 32, he became the Managing Director of a major global asset management company and subsequently moved on to become Chief Compliance Officer in another world-class asset management firm.
He has contributed his analytical knowledge and writing skills to company reports and documents throughout his professional life and has recently rediscovered his journalistic origins, contributing regularly to Learn CFDs.
Beyond his professional expertise, Luke remains fascinated with Swedish history and culture, including its cuisine, and takes regular vacations to the country when time and opportunity permit (he still has extended family there, including an investment banker brother who lives and works in Stockholm). At home, he spends as much time as he can on the golf course and the tennis court and he and his wife are dedicated theatre-goers.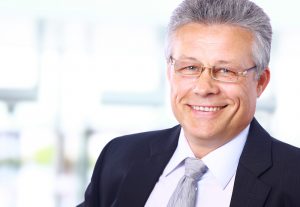 Dr Noah Schumacher, PhD

Unrelated to the famous former Formula 1 racing driver, Noah was born in Germany but came to the United States as a teenager when his father, a mathematician, became a tenured professor at Yale.
Having worked in the financial services sector for 18 years, Dr Schumacher turned to full-time finance sector journalism in 2014 and is a regular contributor to Learn CFDs. He has worked in Canadian and American banks, where he held specialist roles in markets and macroeconomics. While working with a pension fund in Connecticut, he was drawn to risk minimization in forex trading and became a respected forex strategist for the fund. During this time, he completed his Doctor of Philosophy degree in macroeconomic modelling.  He covers economics and markets in his journalistic writing and retains a keen interest in forex trading.
Noah is married with two children and lives in Connecticut, not far from New Haven where he first settled in the US with his parents and two brothers. He retains a love of German cuisine and is an accomplished home "chef", entertaining regularly with fabulous feasts at his lovely home in a leafy CT suburb.
Carole Ann Furman
Carole lives in New York and has been a dedicated currency watcher for most of her adult life, studying and then trading in the International Foreign Exchange Market since she was just 24 years old in 2004. She studied accountancy at Stony Brook University (State University of New York) and is a Certified Public Accountant with cost management and taxation being her primary specialisms.
At a young age, Carole was preoccupied with achieving financial freedom and began studying the forex markets in 2002. This remains her personal passion and she writes regularly for Learn CFDs on this subject, with an emphasis on helping rookie traders to find their way in this market with disciplined risk management strategies.
She has a deep knowledge of fundamental analysis and technical analysis, and a gift for conveying the arts of these complex instruments in clear, straightforward language. She retains her interest in tax and cost management, however, and has an overarching interest in the financial markets.
In her personal life, Carole enjoys scuba diving, cycling and running. She meticulously cares for her beloved herb garden and supplies local restaurants and stores with her bounteous range of home-grown produce.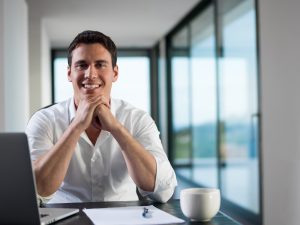 Harrison Cole
A senior market analyst, Harrison lives in Boston and specializes in live trading recommendations during US markets opening times, focusing especially on large cap US stocks. He is a qualified Chartered Financial Analyst (CFA) and Chartered Market Technician (CMT), holding memberships with both the Market Technicians Association and the CFA Society.
He writes for Learn CFDs about market analysis with a combination of keen insight and clear, unfussy, down-to-earth prose. He has developed enviable knowledge of fundamental analysis in forex trading and has a deep understanding of trading psychology. Harrison firmly believes that technical knowledge is a necessary but insufficient attribute of the successful trader: without the disciplined psychological make-up necessary for wise and judicious trading, knowledge (and sound decision-making) can be quickly overwhelmed by irrational hopes and panic-driven errors of judgement.  In his spare time, Harrison has retained his childhood fascination with carpentry and has made most of the furniture adorning his home with his own hands. He is also a veteran amateur climber and mountaineer and claims there are few things more rewarding in life than successfully scaling a challenging peak.