Our Top Trading Accounts For You To Try:
CFD Trading Tips for CFD Traders
Bonus: 3 Extra CFD Tips included and updated for 2018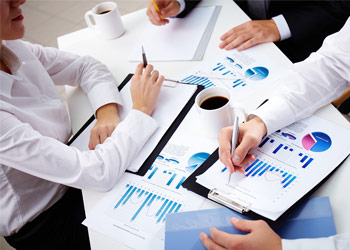 No matter if you are looking for CFD trading tips to apply to a live account or demo account, you will find our best trading ideas and strategies to help you become a better trader over time (not overnight).
There are no get rich quick tips here, so if you are looking for the next Holy Grail, then you have come to the wrong place.
If you are looking to build a solid trading foundation you can use to trade CFDs, forex trading, the Dow Jones or any of the global markets, then you are in the right place.
No hype. Just straightforward and efficient trading tools and strategies you can apply to day trade, swing trade or short sell the financial markets.
But before we get into the top 7 CFD trading tips, let's take a look at what are CFDs.
What is CFD Trading?
If you are new to trading, you may be wondering 'What is CFD trading?'.
Put simply, Contracts for Difference CFDs trading is the ability to speculate (buy or sell) on the rise and fall of financial products.
With CFD trading you can trade share CFDs, Forex, Indices and Commodities.
Many CFD brokers allow you to access more than 10,000 trading instruments around the globe.
With CFD Trading, you can trade similar products you normally would on the share market, but you only need a small amount of margin up front. Your CFD provider allows you to trade on margin using their trading platform to speculate on market moves for potential profit.
Now you have the CFD basics covered, let's get into the top 7 CFD trading tips.
1. Preserve Precious Capital – PPC
This fantastic money management/capital preservation idea was unashamedly taken from Marcel Link's brilliant trading book titled "High Probability Trading".
Marcel goes on to explain in his book how in his early days a fellow trader saw him over trading and suggested Marcel concentrate on preserving precious capital.
He said…
Forget about making money; just try as hard as possible not to lose any. Every dollar you have is precious, and fight as hard as possible to keep it in your pocket and out of someone else's.
What is the point of having the best CFD trading system in the world if you have lost all your money? Therefore your goal will always be to keep your losses small.


2. Ensure you have an edge
It goes without saying, you need a positive expectancy trading system or an edge in the markets. There is a saying at poker tables along the lines of "if you look around the table and you can't see who the sucker is, it's you!"
In trading, the professionals are dedicated to stripping money off you. You must be diligent, disciplined and confident about your edge in the markets. Work hard and stay focused on keeping your edge and continually improve your financial situation.
What are some examples of a trading edge?
Your money management plan
The ability to time your entry technique to perfection
Your ability to remain patient and wait for opportunities
You may be great at NOT making mistakes
It could be your ability to trade the news and react quickly during news events like nonfarm payrolls
Your skill could be adding to winning positions and maximising a profitable trade
The list above is just a starting point. Don't underestimate your skill sets. Work hard to improve your strengths and minimise your weaknesses.
3. Control your CFD leverage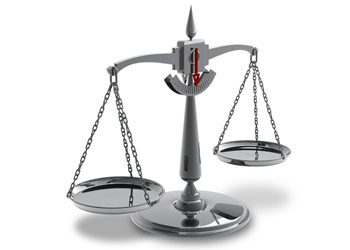 CFD leverage is so powerful when things are going well. And it can be so easy just to keep increasing position sizes as you are winning. But the inevitable loss is always lurking around the corner.
You have probably heard of a trader who managed to turn a small account into a much larger account, only to then give all the winnings back.
You don't need the emotional roller coaster ride or the margin calls. Be aware of the risks involved with every CFD position you take.
Start small with your CFD leverage and keep your total exposure low relative to your capital base. If you are starting out, trade from zero leverage up to a maximum of 3 times your account size.
If you are a day trader trading forex on the short term and you are getting started, then keep your leverage very small.
4. Use CFD stops religiously
Stop losses make sense.
They help minimise your loss which helps you with CFD Tip number 1 – preserve precious capital.
Every trade you enter should have a clearly defined CFD stop assigned to it. Ideally, you should have identified your stops outside of live trading with prices moving.
You see it's very easy to get emotionally charged when you are in a falling market. Not only that, but it is more than possible to believe your stock is going to head in your direction miraculously.
It probably isn't, and HOPE is not going to help. Define a CFD Stop outside of market hours and stick to it. Many stop loss trading examples rely on technical analysis to determine their sell prices. Fundamental analysis isn't used as much with short term traders' stop loss strategies.
5. Establish clearly defined, realistic trading goals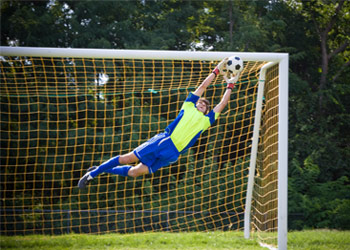 "All I want to do is make a measly $1,000 a week trading with my $10,000. That's achievable isn't it?"
Alongside your 1st rule, preserving precious capital, your 1st major goal with your CFD trading account is to keep your trading account intact and stay in the game for the 1st year.
Survival is paramount if you are going to make a decent living buying and selling any financial instrument.
A mentor of mine, Jim Rohn, used to say…
If you don't know where you are going, well you will get there.
See the truth is, you will end up somewhere but is that really where you want to be? Wouldn't it make sense to attempt to plot a path towards a steady and fruitful CFD trading career?
Here is a simple goal writing procedure
Identify what it is you want
Focus on it daily
Kill all distractions that move you away from your goal
Gently bring yourself back to point 2
6. Keep a CFD trading or Share trading journal
A CFD trading journal allows you to record the trades you make just like you would with a diary entry on your life.
Your CFD trading journal enables you to gain clarity on the reasons why you entered or exited a trade. Also, it will form the most powerful learning experience you will ever have in your trading career.
Hindsight is the most powerful educator, and when you look back on your thoughts and strategies, certain patterns will emerge – the good, the bad and the ugly. Take note of these and map a path to recovery.
Here are some essential items you should record in your CFD trading journal:
What instrument did you trade?
The time the trade was entered and exited
Reasons behind the trade – Technical, fundamental, tip or dart board?
Was the trade a profit or a loss
Did you follow your trading rules (not following your rules is a mistake)
Out of 10, how would you rate your the trade
What were the lessons you learned on entry, exit and overall trade management?
Include a chart showing proposed entry, stop and profit target. Always good to show your thoughts before making the trade. You know, the part where you were analysing the trade before the markets opened (fewer emotions).
7. Have a well-defined trading plan
Are you a discretionary trader or a mechanical system trader?
Either way, you need to establish a sensible trading plan that identifies the following:
Entry Strategy – Test hundreds of entry set ups. Prove to yourself that it works. For those with backtesting software (Metastock, AmiBroker, TradeStation, NinjaTrader, etc.), this process becomes enjoyable. If you don't have the ability to backtest ten years of data in a few minutes, then your only option is manual testing. Obviously, manual testing takes time, but the rewards are worth it.
Money management strategy – How much of your capital to place on each trade.
Risk Management Strategy – How much risk to allocate to each trade based on money management rule and stop loss size.
In profit stop loss – You need to identify a Stop Loss when in profit. For example a trailing stop loss.
Initial stop loss – For those trading the fixed percentage risk per trade money management model, you will need to know your stop loss level to calculate your position size.
Record keeping strategy – Keep your trading statistics up to date with a daily CFD trading journal.
A handy side note is to keep an eye on the economic calendar every day. There are a few trading apps to help you keep an eye on the high impact events every day.
Your trading plan is designed to keep you calm during the heat of the moment. It also helps your confidence, especially when you know you have an edge but you just had a few losses in a row.
8. Be Disciplined
Now that you have created your CFD trading plan be disciplined to stick to it.
Consider the countless hours and sleepless nights that went into researching your trading methodologies. The testing, re-jigging then testing and testing again.
Trust what you have done is right and trust that you have a proven edge in the markets. The rest will take care of itself.
How many times have you decided to take profits before your system exit said to?
You watch the position go down, and you pat yourself on the back confirming what a great trader you are. You then watch as the trade moves back in your favour, move higher than your impromptu exit and then blasts off to the blue-sky territory without you on it.
So frustrating.
Stick to your system. It will prove you wrong more often than not. Otherwise, build a new trading strategy and be disciplined to keep to those trading rules.


9. Scale in and out of your CFD trades
In it uncanny how successful traders are neutral for most of the year. This means they are not making any money, but they are not losing any money. But there is usually a window in any 12 month period of 2-4 months where profits are above average.
During any one trading year, there is usually a period of 2-4 months where your system hits a purple patch. You bank a series of wins in a row.
The thing is you don't know when the winning period is going to happen. So you need to keep your capital intact (Preserve Precious Capital) during those lean months.
When the market turns, it's time to start adding to your winning positions by scaling in.
All the greatest traders have studied how to apply pyramiding techniques and then mastered how to execute it on their trading systems.
One thing to remember is that scaling strategies work best with trending trading strategies. If your trading system does not provide the opportunity for good trending trades, then scaling may not be suitable for you.
10. Keep a positive mindset
Don't treat trading like it's life or death. Have some fun (Funny Trading Videos) and take your time to learn the essential foundations to successful share and CFD trading.
Along the way, maintain a positive attitude. If you have done the work to develop an edge with your trading, then you give yourself the greatest chance to experience a series of wins.
Everyone has heard the saying 'fake it till you make it' and you have to trust you can do this. Use positive affirmations on a daily basis to keep your mindset positive.
Hopefully, these CFD trading tips can point you in the right direction.
No matter which CFD broker or Forex broker you choose, whether you trade Direct Market Access CFDs or use CMC Markets Next Generation trading platform, you must look after your CFD account.
In order to make 2018 your best trading year ever, it is going to take action and a dedicated plan. There is no time like today.
Best of luck with your trading.