There are many CFD trading strategies that claim success, but learning which ones work and which might be less valuable can often only take place through trial and error.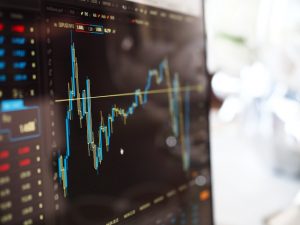 There are many CFD trading strategies that claim success, but learning which ones work and which might be less valuable can often only take place through trial and error. However, one of the basic advantages of trading in CFDs is that it is a fast-moving environment that reacts quickly to different types of outside stimuli. This is why a strategy based on news is bound to be of interest and could become an essential part of a trader's toolkit.
New developments in the financial and forex markets can happen quickly, and many people make trades based on an interpretation of news headlines. Taking a new position involves various modes of analysis followed by a decision, so news feeds and flows need your consideration, as they can actually influence the prices and values of underlying assets.
New CFD trading opportunities occur all the time because the arena is a global one that operates on a 24-hour time frame. Staying ahead of the curve by utilising all means available is key to your success.
Word of mouth
There is no excuse for not being up to date with the news as it happens since rolling news broadcasts and instantly updated websites offer an almost time-lag-free stream of information. Whether you watch a press conference by a major central bank indicating a change in policy or read an announcement from an international corporation on changes to its plans for the future, words can now influence markets within seconds.
This type of fast-pace change is a relatively new phenomenon that perfectly suits CFD trading, another contemporary evolution of traditional methods. As a leveraged derivative, CFDs reflect what is going on in various arenas, so you should cast as wide a net as possible to make sure that breaking news can factor into a successful methodology.
Economic data
Of course, trustworthy and solid economic data lies at the heart of many successful trading strategies, and this is no different here. With technical analysis and fundamental analysis both reliant on accurate data, choosing the right sources of information is essential.
News trading often bases itself on press releases from many different sources, so finding ones that are trustworthy can be a process that takes time. Price volatility in the short term can come from major announcements such as central bank interest rate hikes or cuts, new inflation targets and national figures related to GDP that involve the state of manufacturing and production industries.
All of these issues are likely to be headline news stories for traditional media, web-based outlets and specialist financial and trading portals, so you should really take care in staying ahead of the curve.
However, news sources usually schedule and manage these stories in advance while taking the likely effects on markets into consideration. As the news is available to everyone at the same time, it can be difficult to play it to a trading advantage. The other side of the coin is that all CFD traders, not just those "in the know," can benefit from the information that they watch and read.
Open positions
Following news events means that you can have a faster reaction to stories that likely have a positive or negative effect on CFD positions that are open. This is where the advantages of CFDs over other derivatives, including options and futures, can really come into play. Short-term positions can lengthen if it is beneficial.
By the same token, it is often unwise to open large positions in the run-up to an expected announcement, such as whether there will be a rate hike or cut. Success or failure will come quickly, but both are totally reliant on the outcome of the data set for release.
News schedule
The timing of news releases that relate to market movements does not often occur right out of the blue. News sources typically schedule and speculate about releases such as quarterly earnings reports well in advance. However, when it comes to CFD trading, news affecting positions such as high-level company management or leadership changes can be more abrupt and unexpected.
Negative impacts on open positions can follow, but actively monitoring accurate and trustworthy news sources can mitigate losses and, in some cases, lead to opening a position that becomes successful in a very short space of time.
Allowing gains to run further is a key advantage of CFDs over other financial instruments, and again, news sources can play a vital role in helping you make these types of trading decisions.
First Friday
A trader who is interested in building a strong news-based strategy would do well to have a schedule that reflects pre-planned announcements. As well as quarterly reports, the first Friday of each month is a regular news event, but it comes around far more often. Important market-moving releases occur on that day.
Many analysts and market industry observers judge US Nonfarm Payrolls data as one of the best gauges of the overall health of the American economy. As it reveals the net number of jobs created each month, it often leads to drastic price swings across a wide range of assets. The reason that this can be important news for CFD traders is that markets tend to react to other markets. Headlines such as those generated by US outlets can be a tool that indicates the likely movement of assets traded in other territories and markets.
Awareness
Overall, the primary advantage of using a news strategy for any form of trading is that it increases general awareness and gives an overview of where issues stand at any one time. This is very important for CFD traders who often look for micro-movement possibilities as a sign that underlying trends are speeding up or slowing down.
With the wealth of real-time information and news available to anyone with a  decent Internet connection, the world of trading really is a democracy, and this is a major reason why CFD trading is appealing to so many people in today's world.