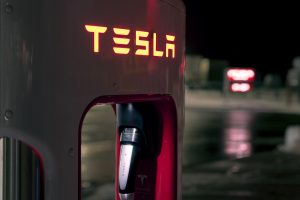 The old adage dictates that what goes up must come down. For a while, the whispers on Wall Street have been about a market correction or pullback. "It's simply time" seems to be the sentiment, given that the stock market has been on an impressive bull run for what is historically a long time. That plunge could be as soon as the next few short weeks, but there is one thing that has some traders baffled: the market has been remarkably resilient in the face of three things that could have obliterated it or started a downhill drive.
Let's take a look at those three factors. First, we're all used to a hawkish Federal Reserve Bank by now, but no one has been as hawkish as current chair Jerome Powell, who has made it clear that he intends to stomp on inflation's foot before it decides to even creep up. That means raising interest rates, which brings us to the second factor: an already strong US dollar that may be strengthened further if interest rates rise. Yes, a stronger dollar plays will to imports, but not so much to exports and corporate earnings. For evidence, look no further than Coca-Cola, who just recently reported a 2% decrease in operating income.
Third, there is China, who is the main trading partner of the US despite President Trump's belligerence. A weakened Chinese economy doesn't bode well, so it's of particular alarm that the most recent data out of this gigantic Far East economy shows it slowing down. That's not the issue; this data is from a time before the Trump administration started imposing tariffs, so the true picture regarding China may be worse.
Tesla short sellers beware: Elon Musk is unamused and not afraid to use his wallet
Need some CFD trading advice? Don't try to short sell Tesla! As woefully as Tesla has missed its production deadlines (again), now is not the time to bet against this stock – or at least that is the signal hands-on CEO Elon Musk is sending out. The CEO's defiance in the face of being underestimated was clear for all to see recently when he slammed journalists at a recent Tesla shareholder update for asking a "boring, bonehead" question. According to Musk, the question was intended to undermine shareholder confidence and new capital acquisition, with the latter currently seeing Musk on a begging spree. The importance of observation and using personal logical options for each trader comes into play.
As a man on a mission, it's clear that he is not going to allow any sinking of his stock, and he seems quite determined to wipe out any short selling of his stock, a tactic that is often used in CFD trades and that can make big wins if done correctly. To inflate the stock and prevent short selling, he has just bought a large block of stock himself. Not only will it prevent short selling, but it's a move designed to send a signal to investors that all is well. CFD brokers, you have been warned – sometimes keeping your fingers on the pulse means adding a little pressure.