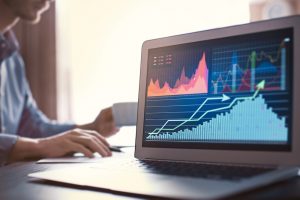 Choosing the correct broker for stock trading is essential, but the stakes are even higher in forex and CFD trading. These types of trading on the market use leverage and therefore involve more risk, so the last thing you need thrown into your trading mix is the risk of a broker who doesn't quite meet your needs. Here are some factors that should inform your final decision when evaluating CFD brokers.
Data privacy
A breach of data privacy is bad enough when you hear that popular sites like Facebook have been involved in such a scandal, so you can only imagine the repercussions if your financial data is not secure, deliberately hacked, or passed on to third parties. You'll find your broker's privacy policy on their website – take some time to read the fine print to make sure any level of vulnerability is acceptable to you.
Broker regulation
Is your broker regulated by applicable EU, country and/or other laws? Which laws protect you against the loss of capital with this broker, and to what extent? Again, this should all be clearly disclosed. At a minimum, your broker should be regulated by the Financial Conduct Authority (FCA) or a similar body.
Tools, education, add-ons and customer service
Besides the expected apps such as trading platforms, does your broker keep you up-to-date with the latest financial indicators and market news? Do they offer webinars and other news analyses to help you make trading decisions as you go along? If not, is it because the fee structure is really basic and you can afford to be without it?
Trading platform
Not only should you check that the trading platform in question meets your needs, you need to answer questions such as:
How quickly and smoothly can I execute an order?
Are the fees too high or too low when compared to what other trading tools can do?
How well does the on-the-go platform on my smartphone or device work?
Do I get access to a free demo platform?
Withdrawals
The whole point of trading is to make a profit so you can withdraw money. How do you want to be able to withdraw your money? You'll want a broker that offers as many withdrawal methods as possible, with a reasonable fee structure and clearance time.
Spreads
Spreads are the name of the game in CFD trading, but nothing is amiss about searching for a broker with the lowest spreads. Check that all is what it seems – a lower spread advertised does not necessarily translate into continuously having that spread.
Optional leverage
Being able to choose leverage is critical as forex is often traded using leverage. In order to manage your trading position well, being able to choose your leverage is essential.
Trading instruments
Choose a forex broker that is offering a wide variety of markets you can trade, such as CFDs, stocks, bonds, commodities, cryptocurrencies and ETFs. It is more exciting and possibly safer to have more options.
Types of dealers
You should also decide if you want forex brokers who deal, no-dealing brokers (STP or ECN), or something in the middle. Unlike dealing brokers, no dealing desk brokers do not pass orders to a liquidity provider or market maker who then fills orders at their discretion.
If a broker uses STP, or Straight Through Processing technology, this does not require a dealing desk. All orders are logged with the broker's liquidity providers, and the prices are executed at a bid/ask rate that is furnished by liquidity providers.
The ECN, on the other hand, acts as a form of hub. To decide on your broker, start by reading professional broker reviews that have clearly been tested in practice. You can only do so much by word of mouth, so it may be best to open an account with your top three picks, have a trial-and-error period, and then go for the best one.