Become a More Confident CFD Trader
Congratulations and thanks for taking the time to be part of the LearnCFDs.com 7 part Fast Track Trading CFD course designed to make you a more informed and confident CFD, Forex and Commodity trader.
SuperCharge Your trading – Jeff Cartridge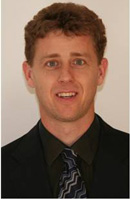 This complimentary CFD course is brought to you by Jeff Cartridge, author of the book Supercharge your Trading

 with CFDs published by John Wiley and Sons and his latest book, CFDs Made Simple, which was co-authored with Ashley Jessen.
Jeff Cartridge is a private trader and investor with a wide variety of
investments in shares, CFDs and property. Jeff has educated tens of thousands of people in Australia and New Zealand about trading and investing through presentations for E*TRADE, CMC Markets, Cube Financial, Trading and Investing Expo and Pavilion Securities.
Over the last 15 years of being involved in the financial markets Jeff has been featured and
written articles for the Sydney Morning Herald, Brisbane Daily Mail, Your Trading Edge Magazine, Wealth Creator magazine and on the Compare Shares website.
Click Here to go to CFD Fast Track Part 1
Jeff has a very broad knowledge in the financial services arena having conducted seminars on shares, technical analysis, fundamental analysis, taxation, structures, property investment, options, warrants, CFDs and managed investments.  Jeff makes complex topics easy to understand through his unique presentation style.
---
I was surprised to receive your CFD book after renewing my account with hubb/SITM. I found myself reading it over a weekend & found it insightful & funny. The maintenance person & hammer made me laugh, I am a plant mechanic by trade & have actually done exactly what you have written on page 113.

Sean Vengan
---
The Growth of CFDs – CFD History
The explosion of CFD trading in Australia over the last 13 years has both stunned and excited many veteran traders and the sudden growth can easily be attributed to the vast amount of educational resources provided on sites such as this. Do keep in mind that Contracts for Difference are a sophisticated product and their are risks associated when trading them.
Never in the history of the financial markets has it been more critical to be properly informed about your financial opportunities. With the near collapse of the financial system and the most brutal sell offs on the stock market since 1929, now is the time to become an informed trader who takes responsibility for their actions.
Click Here to go to CFD Fast Track Part 1
What you can expect in the 7 part CFD course…
A solid understanding of exactly how Contracts for Difference (CFDs) work and how you might use CFDs in your current portfolio
Strategies to get your mind thinking about the possibilities available when trading CFDs and some used by Jeff

Best questions to ask your CFD broker and the key differences between a market maker and Direct Market Access (DMA) brokers.

Position sizing methods that have been at the forefront of trading for decades

The key elements of building a solid trading plan

And lastly one of Jeff's favourite strategies – The universal trading strategy on Day 7
The CFD trading course provided is designed to give you a firm foundation, enabling you to enter the CFD market with confidence and understand exactly what it takes to trade CFDs. Trading CFDs will require a lot of work on your behalf and you will need to apply safe risk management strategies.
There is a famous stock market quote which reads… "Take care of the downside and the upside will look after itself" and we trust you will look to protect your capital as your very first priority.
Trade Smart.
LearnCFDs.com
Click Here to go to CFD Fast Track Part 1
[juiz_sps buttons="facebook, twitter, google, digg, weibo, linkedin, stumbleupon, mail"]