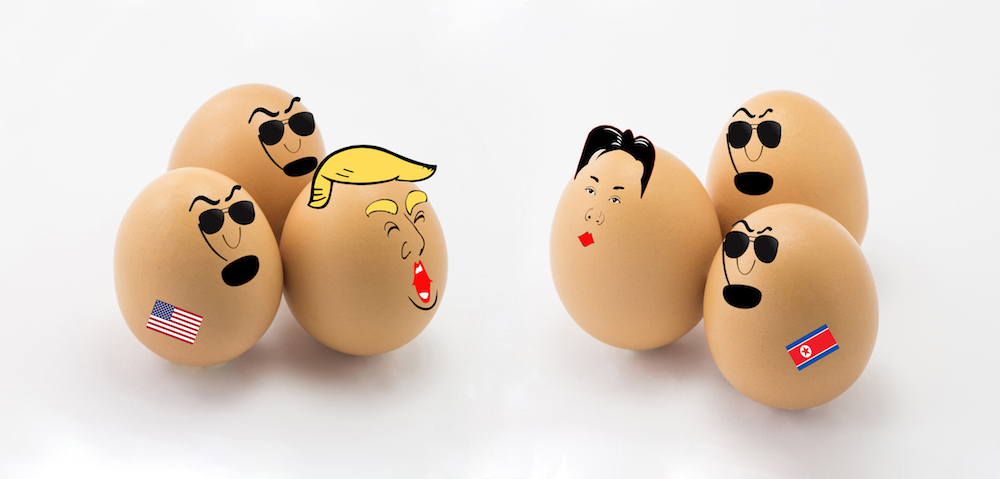 The current stock situation this week has shown the seventh rise for S&P 500 and Nasdaq, a 0.2% rise in the Consumer Price Index since May, and a total of 2.8% in the last year. Tuesday also began a two-day meeting with the Federal Reserve, where interest rates should be raised for the second time this year.
The main talk among traders and business people alike on Tuesday 12 June was the much-anticipated meeting between Donald Trump and Kim Jong-un, during which the two leaders intended to continue compiling an agreement regarding the denuclearization of the entire Korean region. After this event, the Federal Reserve's two-day meeting became Wall Street's top priority. But until such time passed, the focus was on the outcomes of this meeting. Although the summit between Trump and Kim was intended to reach positive results – especially since it was the first meeting between a US president and North Korean leader – no actions or long-term commitments were decided on North Korea's part during the meeting. Whether or not this will delay the process of disarmament or ultimately void it in time, we will have to wait and see.
Until then, the stock market returns as the topic on everyone's tongues. Following the start of the Federal Reserve's meeting, changes in stocks have been evident. S&P 500 rose by 0.17%, Dow Jones Industrial averages decreased by 0.01% and Nasdaq increased by 0.57%. May's Consumer Price Index also rose by 0.2% and met the hopes of economists.
An announcement from the Federal Reserve at 2PM ET on Wednesday 13 June will confirm whether or not short-term interest rates have risen for the second time this year. A ruling by Judge Richard Leon will also be released to confirm the Department of Justice's attempt to block the deal of the acquisition of Time Warner Inc. by AT&T Inc. for $85bn. The outcome of this ruling could have a major impact on media mergers, which has been bustling recently with Walt Disney Co.'s attempt to buy both Twenty-First Century Fox Inc. and Comcast Corp.
Eli Lilly & Co. and AstraZeneca PLC have been working on trials to find a treatment for mild forms of Alzheimer's disease. But after a meeting that concluded the drug would not be successful, they have announced that the global Phase 3 clinical trials on lanabecestat will not be continued. As a result, Eli Lilly & Co. dropped by 0.42% and AstraZeneca dropped by 0.55%. The fall was to be expected considering the nature of the stock market during an announcement such as this one.
Twitter Inc., one of the leading social media platforms and most sought-after stocks, saw significant increases in their returns. They increased by 5%, or $43.50, after a raise by JP Morgan in their share price targets from $39 to $50. The revenue rise of 12% for Land's End Inc., and their 27% overall rise, means that they outperformed their estimate of $285m. A fiscal report on the first-quarter earnings of RH revealed a 30% increase, by far exceeding expectations.
With the recent events and changes in the market, there are bound to be mixed feelings. With some stocks unexpectedly dropping and others excitedly rising beyond what was imagined at the beginning of the month, it is best practice to get a good idea of where your investments lie at the moment. It will also be interesting to see whether the changes remain where they are, or if they will return to their original positions. Only time will tell.